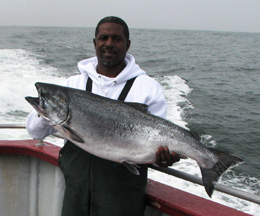 Salmon Fishing
The salmon season will be one to remember. We are planning on a special King only fishery starting about mid June and lasting for three weeks. Don't miss this one! Survival rates and ocean conditions have been optimal the last three years. Coho salmon will be abundant and good sized. The official dates for the season are set in April. The season starts around July 1 and runs into September.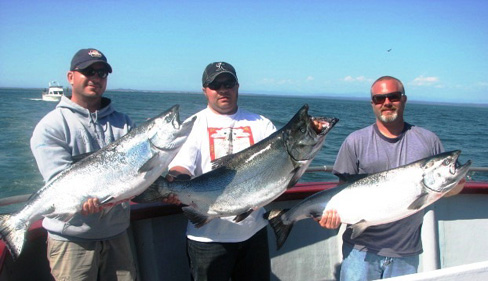 Combo Trip
Double your fun and catch. The trip includes fishing for both Salmon and Rock Fish!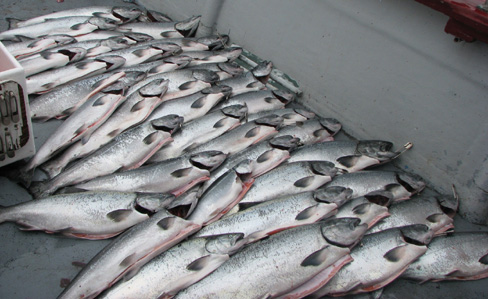 Halibut Fishing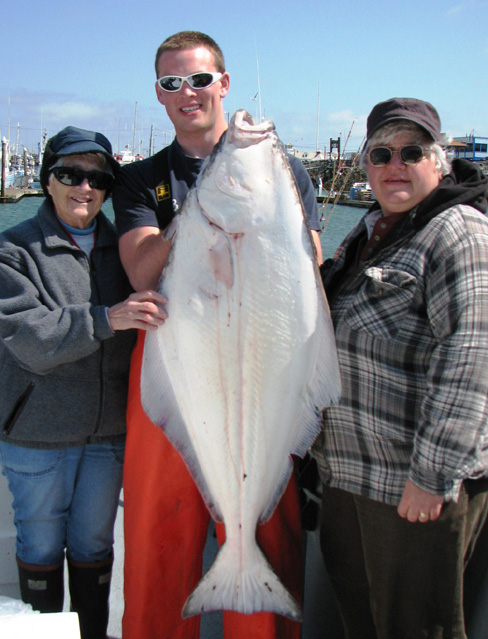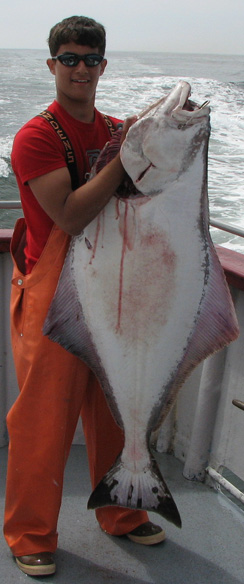 Halibut fishing will open May 2. The season is scheduled for Sundays and Tuesdays until the quota is met. We have every reason to believe that this year's catching will be fantastic. Call early for reservations. Don't miss the boat!


Plan to leave at 4am and return late in the afternoon. We will stop and fish for ling cod and sea bass on the way home from the halibut grounds.



Halibut
Schedule

Sundays and Tuesdays until the quota is caught.